How Do We Guard Our Hearts? | Ooltewah United Methodist Church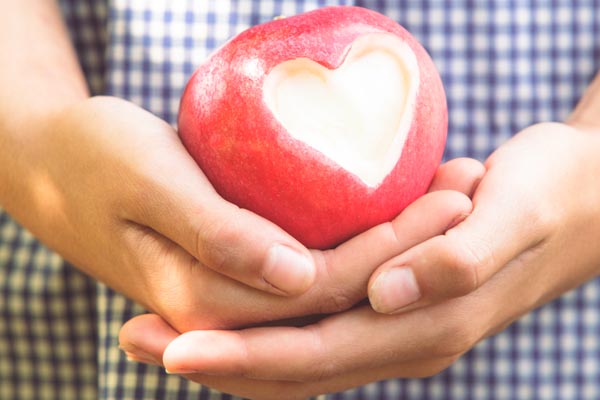 Above all else, guard your heart,
for everything you do flows from it.
Keep your mouth free of perversity;
keep corrupt talk far from your lips.
Let your eyes look straight ahead;
fix your gaze directly before you.
Give careful thought to the paths for your feet
and be steadfast in all your ways.
-Proverbs 4:23-26
As believers, we often hear that we should "guard our hearts." But have you ever wondered what that really means?
February is a month where in America we talk a lot about physical health and heart disease. But there are also many illnesses that can impact the health of our spiritual hearts. These illnesses can touch every part of our lives and relationships. It makes sense to consider the act of guarding our hearts as a spiritual parallel to protecting ourselves from heart disease.
What are some of the diseases from which a believer should protect their heart?
Hardened hearts.
Throughout the Bible, we read instances of people who witnessed God's truth, yet refused to accept it. There are many reasons why a person might harden their heart to God, and doing so blocks the flow of God's peace. A key first step to guarding your heart means keeping it open to God.
Heart murmurs.
It's no secret that the words we speak reflect the condition of our hearts. When we open our mouths to complain, gossip about others, or cause disputes or strife, we not only show a problem in our hearts, but we also hurt them further as well. We are repeatedly warned in the Bible to avoid murmuring and complaining, as it prevents us from focusing on God and His goodness. We can protect our hearts by practicing a spirit of gratitude and trust instead of complaint.
Heart failure.
We were designed to love God and love others. In fact, as believers, we are intended to act in love everyday. Things like anger, holding onto our sins, and pride all act like poisons in our bodies that weaken our hearts, causing them to fail to live up to their design.
What are your thoughts on guarding your heart, and what steps will you take to keep yours healthy? We hope you'll consider joining us in worship at Ooltewah United Methodist Church this Sunday at 9:30 or 11 a.m. Visit our website to learn more!